DIY Facebook Marketing Class for Getting New Patients
Learn Step-by-Step in just over 90-minutes exactly how I marketed my dental practice using Facebook Ads to consistently get nearly 100 New Patients each month.
Hello my fellow dentist friend!
Over the past several years I have taught this live Facebook Marketing Class to hundreds of dentists just like you. These dentists wanted to increase the number of new patients coming into their practice each month. On this page, you will find testimonials from just a few of them who have attended the live classes. The final live class I delivered was recorded so that you may view the content of the class on your own time.
Additionally, I have created a Companion Study Manual filled with step-by-step breakdowns of how I created, designed, targeted, and implemented Facebook Ads to grow my practice at a rate of 70 to 120 new patients per month (average 89) using ONLY Facebook Ads over the course of multiple years at my start-up dental practice. No SEO, no mailers, no Instagram, no billboards, TV, or radio. Just Facebook ads.
When other dentists were spending thousands of dollars each month to promote their practice, my Facebook Marketing Ad Budget has never exceeded more than ~$500 per month, and was often less than that. This is something that really set my practice apart and helped it become successful early on.
In this 90-Minute Class Recording, you will learn how to create and target the ads exactly the way I have done for my practice with step-by-step demonstration, explanation, and samples.
Don't be the dentist who pays a marketing firm tens of thousands of dollars only to realize they give you stock photos and stock ads that do not work and deliver menial results if any. Don't be the dentist who says, "I tried social media marketing before, it didn't seem to work for me."
As I tell all of the doctors who attend my class: If you end up getting 100 new patients per month with what you learn from this class (which some have), I will be joyful. But - even if you gain only one new patient from taking this class, you will make up your ROI and then some.
Enjoy the class and have fun watching!
-Dr. DeAngelo S. Webster

This activity has been planned and implemented in accordance with the standards of the Academy of General Dentistry Program Approval for Continuing Education (PACE) through the joint program provider approval of CE Zoom and Practice Biopsy, PLLC. CE Zoom is approved for awarding FAGD/MAGD credit.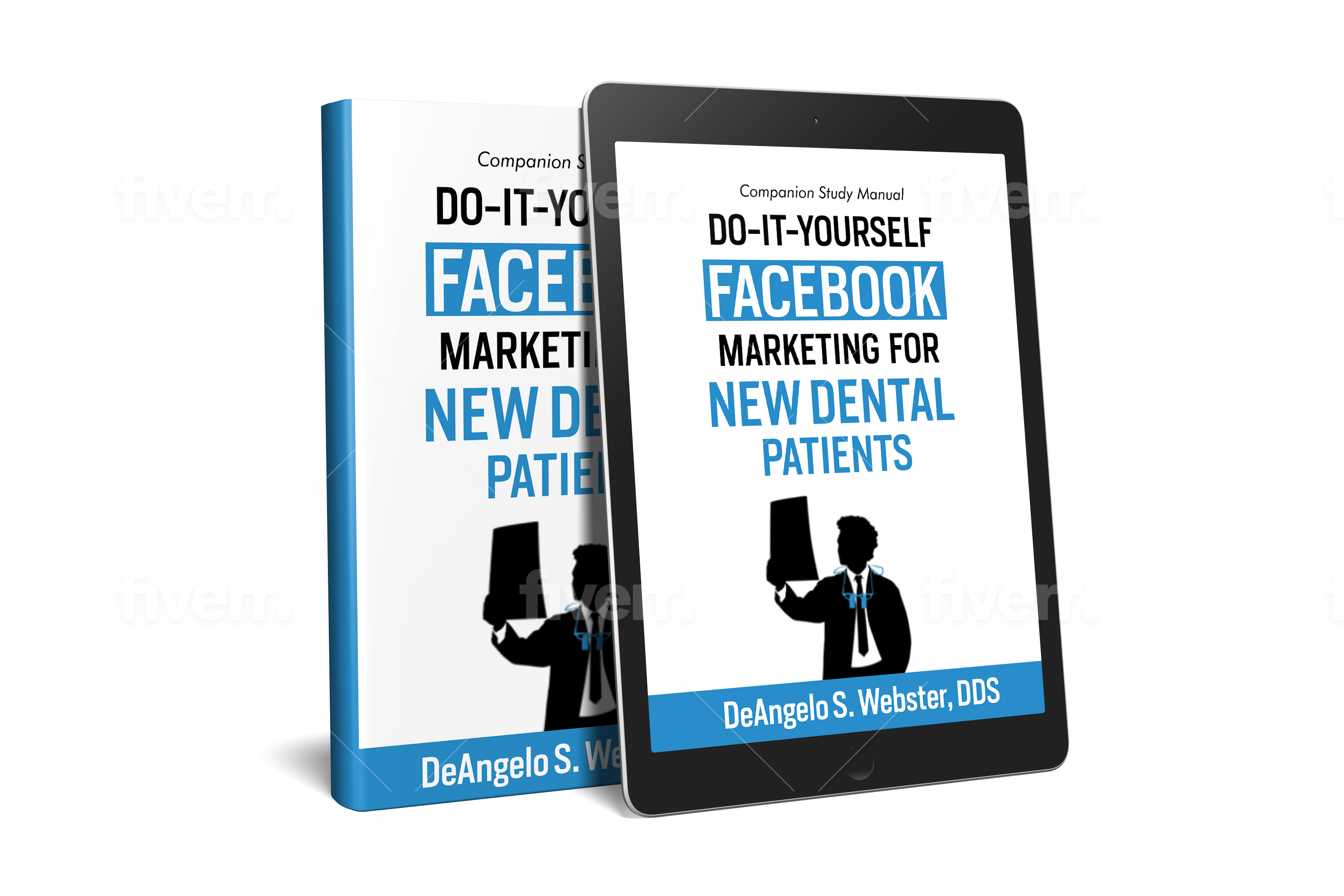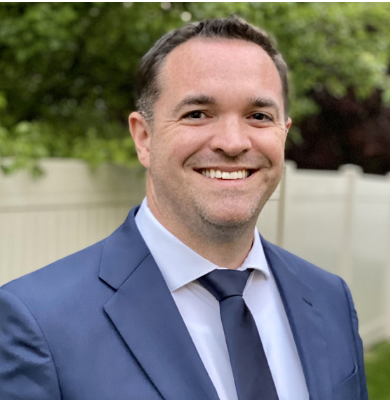 "Dr Webster's Facebook Marketing class is excellent. He makes it very simple and gives the course to genuinely help other dentists benefit from what he has learned! After his course FB marketing is not nearly as intimidating as I thought!!"
- Dr. Clinton Hyatt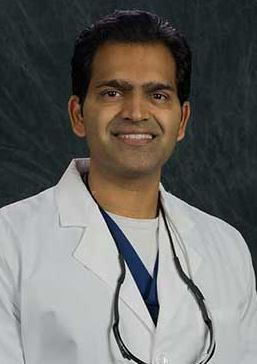 "Great Facebook course. Clear instructions with real world examples. Showed the ads which worked and helped in creating ads. Great result. Thanks DeAngelo"
- -Dr. Praveen Gudipati
Frequently Asked Questions
How long do I have access to the course materials?
You have 1-year access to the course material from your date of purchase
When will you be teaching the Facebook Marketing Course LIVE again?
Never.
Is this class i'm buying live?
This class you are buying was a live class that was recorded and you can watch from the privacy of your laptop or mobile device. You will also get the companion study manual as a bonus.
How Many CE Credits Do I Get?
2.0 CE Credits - you will get a certificate at the completion of the course and a post-course quiz.
As a BONUS you will get the Companion Study Manual with written explanations, photos, and examples of the material covered in the course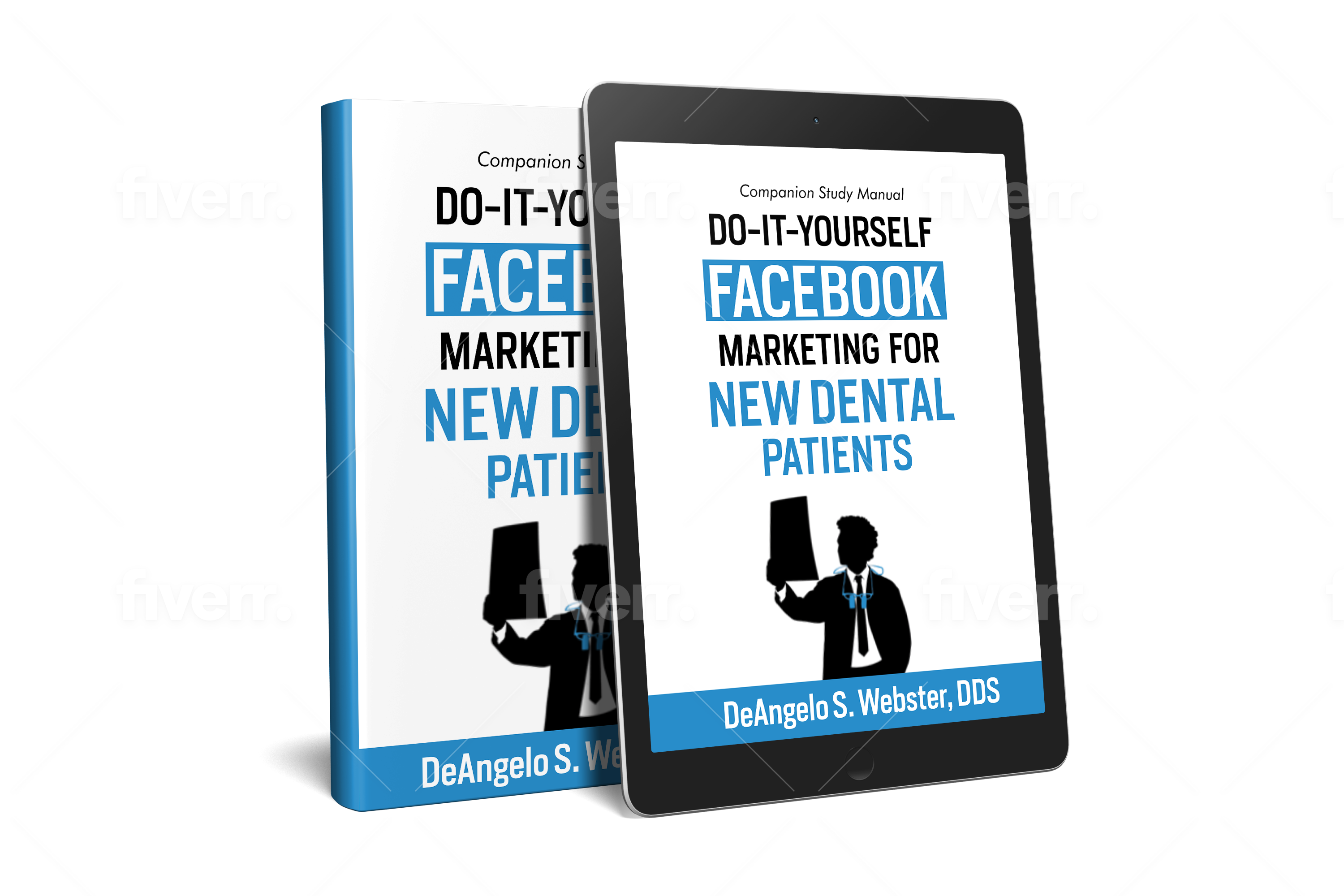 Your Instructor

Hi, I'm DeAngelo Webster, DDS! Maybe you met me in my Daily Dental Business Vlogs on Facebook? Or maybe you met me from a post on DentalTown, read one of my blog posts on PracticeBiopsy.com, or heard about me from a friend?
My goal is simple: To contribute to the collective intelligence of the dental profession and to help other dentists get a little bit better every day. It is my passion to organize information in a useful way to help myself and other dentists to have better careers and lives.
My work has been featured in various dental blogs, podcasts, and dental magazines and I have been a recurring guest speaker for multiple dental schools around the country.
I started up my dental practice just months out of dental school - and have been in the game ever since :)
-DeAngelo S. Webster, DDS
CE Course Content and Information
a) Educational Objectives: 1. You will learn the difference between brand and marketing in a dental practice setting 2. You will learn strategies to identify your brand in a dental practice setting
3. You will learn the strategies behind how I designed and targeted my Facebook Ads to bring in new patients 4. You will learn the 3 different types of Facebook Ads which I find most effective for bringing in new patients 5. You will see examples of all of the above
b) Educational Methods: This is a pre recorded one hour instructor led webinar and a 45min continual learning educational Q and A session for a total course time of approximately an hour and forty five minutes - the course includes a companion manual with written explanations, photos and examples of the material covered in the course.
c. AGD code: 550 Practice Management
d. Full Cost for the course ($285.00 plus tax)
e. Date Course Posted and Available:
f. Period of Availability: one year of course access from date of purchase
g. Number of hours awarded for AGD-PACE credit: 2.00
h. Name of entities providing commercial support: No commercial support has been received for this CE activity
i. List of resources/citations/references: All references are directly from White Pine Dental Health, PLLC dental practice and Dr. DeAngelo S. Webster and Practice Biopsy experience with social media marketing
j.Contact: For questions about registration/attendance or material discuss in the course please contact:
[email protected]
Example of disclosure statement for yourself:
a) Presenters/hosts Disclosure
Dr. DeAngelo Webster, DDS: is an Owner with Practice Biopsy, PLLC.
b)CE Zoom Disclosure Statement
This CE activity is being jointly provided with CE Zoom Partners LLC. Members of the CE Zoom Planning Committee have no relevant financial relationship to disclose.
b)Disclosures of Commercial Support Received
This CE Program is being delivered without Commercial Support