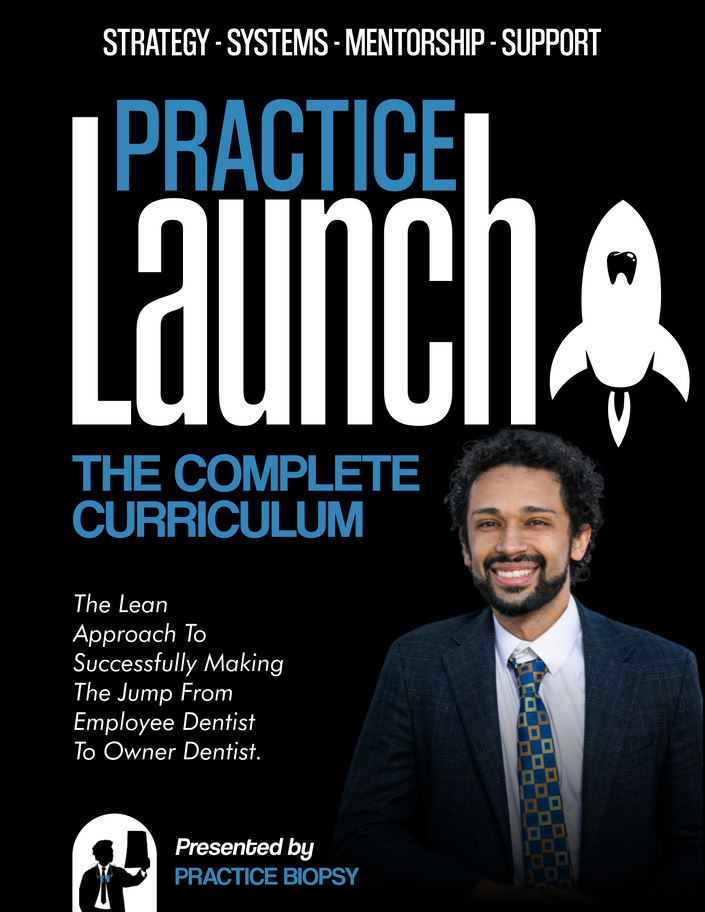 Practice Launch: Comprehensive Ownership Program
The Lean Approach to Successfully Making the Jump from Employee Dentist to Owner Dentist
Enroll in Ownership Class

Welcome to the most detailed, comprehensive, and personalized Dental Practice Ownership CE class available.
If you are an employee dentist who:
-Always wanted to own a dental practice, but aren't sure where to start
-Have a lot of student debt, and would rather not have a HUGE practice loan piled on top of it
-Would like a mentor and support team to help you the whole way and help you avoid mistakes
-Are feeling uncertain about paying a Start-Up or Practice Consultant Tens of Thousands of dollars who claims they will "save you money"
Keep Reading....

Course Testimonial:

"DeAngelo,
With your help, I've made the best decision of my life. I found a dental practice within 15 minutes of my house with a Silver analysis rating for only $50,000. The facilities are intact, the rent is low, the equipment is functional, and the goodwill is 40+ years old. 4 operatories, digital xray sensors, xray units in each operatory and a rent of 2,400/mo. I'm extremely excited to take this next step and have you to thank for the due diligence you've helped me complete!...Thanks a million for your invaluable help. The course and mentorship has easily been the best money I've ever spent. "

- Ali Aldabe, DDS - Owner of Clairemont Dental

Here are the Five Core Components of the Program

1) The 47 Virtual Ownership Modules: Will guide you from the path of motivated Employee Dentist to being capable and confident for practice ownership by your completion of the program. Whether you're interested in a start-up or seeking to buy a practice - you will find all the tools and knowledge you need.
You will learn all of this through the lens of the Lean Efficiency Practice Building Model made popular by the Practice Biopsy content.

2) Demonstrations and Walkthroughs: Are available as a critical part of the unique step-by-step Hands-On process, to not only teach concepts but show exactly how to implement the refined principles, systems, and methods through examples so you can successfully become an owner.
3) Practice Launch Owners Tools Package: Package tools include office manuals, sample business plans, checklists, supply lists, equipment lists, useful spreadsheets, and system after system to implement in your new office.
4) One-on-One Mentorship Time: Where as with most CE you will never see or hear from the instructor again - with Practice Launch you will have ongoing access to DeAngelo S. Webster, DDS to help guide you. Available by e-mail or chat for your ownership questions, course curriculum questions, and analysis/consultation for your specific circumstances. To serve as support to help you get from Employee to Owner.

5) Peer Mentorship Support Group: You will have access to a private group of other like minded dentists along the same journey you are on. Dentists in the peer support group have completed the Practice Launch CE course and share the mindset of lean and efficient ownership principles. You'll have access to a TEAM helping you accomplish your goals.

"I don't know enough to own a practice yet," is no longer an excuse.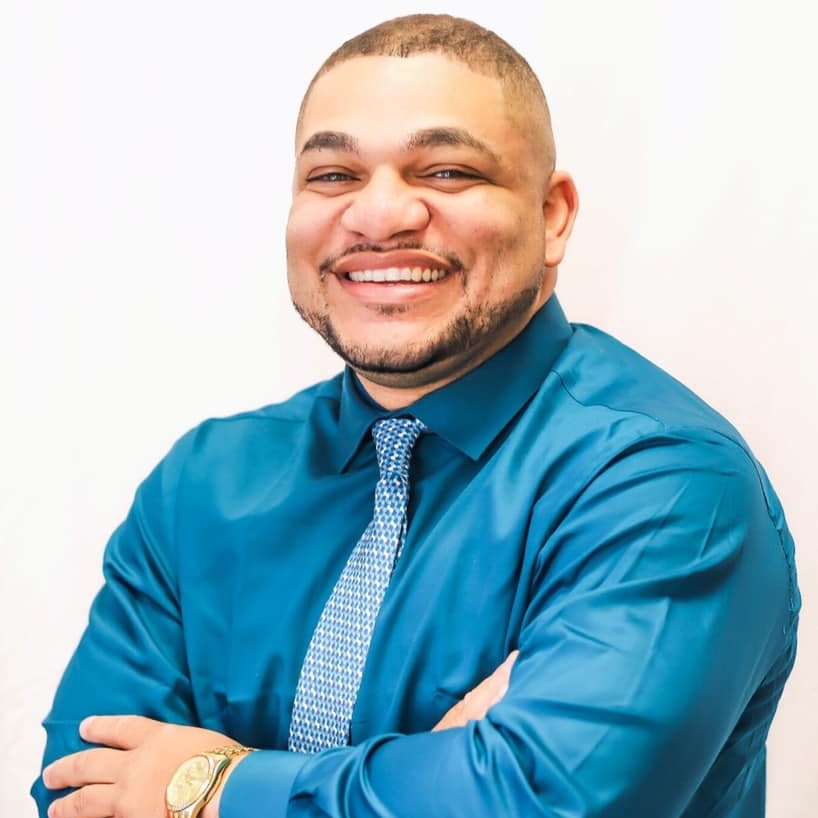 Course Testimonial:
"It's a perfect layout to lean and mean!!! I still use it as a reference it basically provides every resource in every aspect of the practice .. It should be a school requirement because it's the best dental business course I've taken.. clear and simple...Btw with the tips from DeAngelo I've seen 112 patients New Patients in July and thus far 80 NP in august. Own!!!! You owe it to yourself and our profession !!"
David Jenkins, DDS - Owner of Smile Parlor, Georgia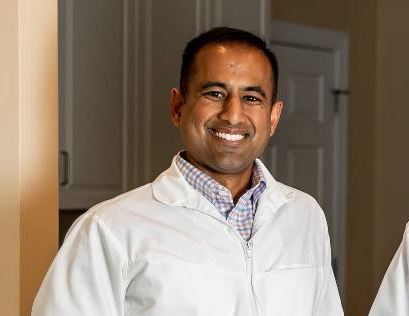 Course Testimonial:
"Dr. Webster's course and community has a wealth of knowledge for every dentist who is an owner or wanting to become one. I ended up buying a thriving practice, but was struggling with the basics of the business management and marketing. The Practice Biopsy course along with his one-on-one brainstorming helped me develop a simple and concrete path to success."
- Dr. Rohit Kumar, Practice Owner Southwest Virginia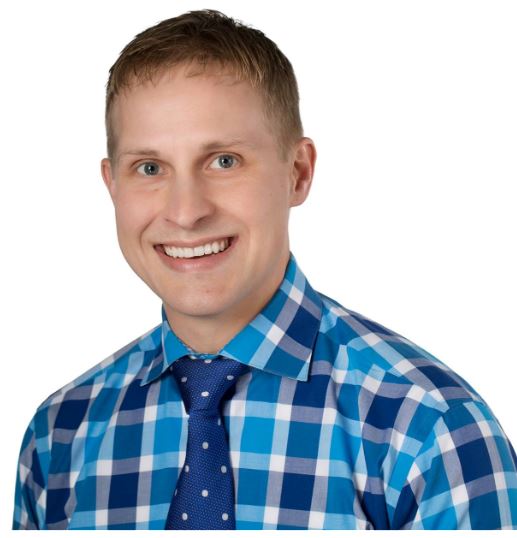 Course Testimonial:
"Dr. Webster is a motivation to all dentists that are looking to get into practice ownership. --- Thank you for all you've done to help me with my start up practice!"
- Dr. Tyler Koivisto, DDS, FAGD - Owner of Hanover Dental, Minnesota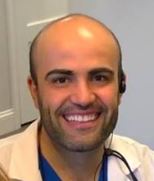 Course Testimonial:
"An excellent source of information for doctors thinking of or already in the process of starting their own dental practices. Dr. Webster is an excellent clinician and businessman who has achieved tremendous results in a very short period of time. He is very dedicated to the community and his course would be a great asset for most dentists"
- Seyar Baqi, DMD, Owner of Blue Hen Dental - Delaware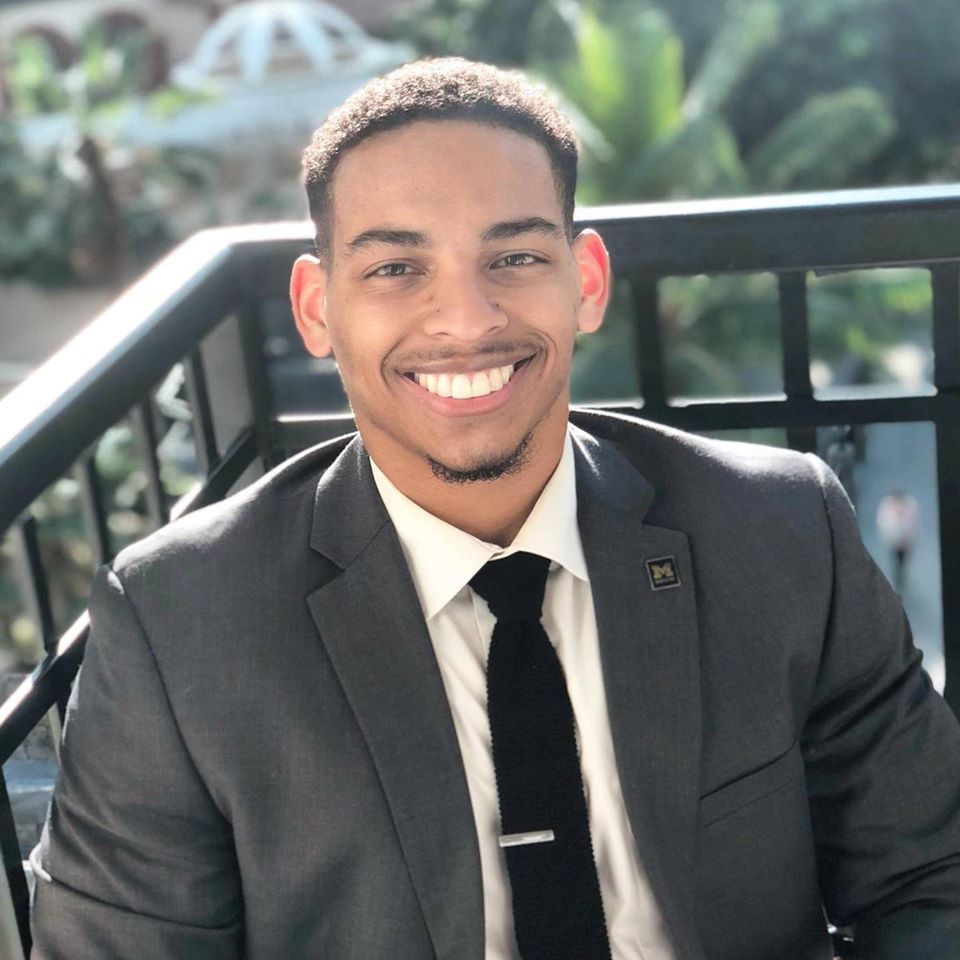 Course Testimonial:
"Hands down the most in depth CE course for eager practice owners...blows away the other courses I have taken. 10/10 would def recommend...Might as well get a head start on the future."
Jordan Brown, DDS
What Topics are Covered?
---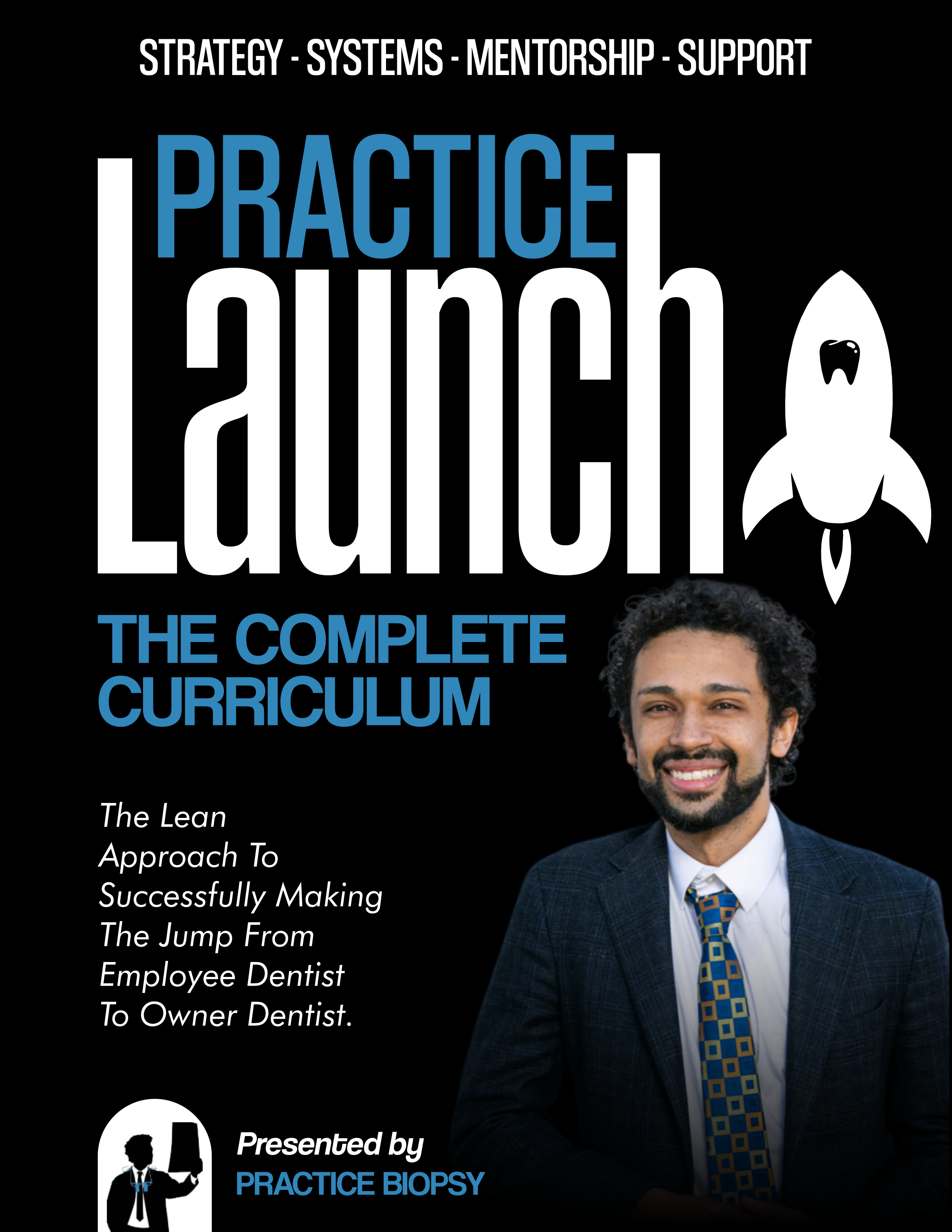 Just some of what you will learn in the
Practice Launch - Lean Dental Practice Ownership Program:
You will learn how to get financing for your practice
You will learn to identify good vs bad location for your practice
You will be prepared to answer, "Should I buy existing or do a start-up?"
You will learn how, when, and what taxes

to pay

You will learn how to properly incorporate your business entity
You will learn everything you need to know about dental insurance and how to 'do the insurance'
You will learn exactly what the front desk staff is and should be doing
You will learn techniques to efficiently manage clinical staff
You will learn how to strategically set fees

in your practice

You will learn how to market and brand your practice to generate 75+ New Patients per month

on a marketing budget of a few hundred dollars per month



You will learn how to operate a practice at less than 40% overhead
You will learn how to open a profitable dental practice for less than $100,000
You will learn how to evaluate and buy a practice that will make you money,

not cost you money

You will learn the day-to-day business duties

you never learned in dental school or at employee dentist jobs

You will learn how to hire, staff, pay, and build a dental support team
You will learn how to minimize your fixed costs
You will learn which financial and data metrics are important and how to evaluate that

information

You will learn the essentials of how to design and build an efficient dental practice
You will learn the process and steps to register x-ray units
You will learn the what/which/and how of properly ordering equipment and supplies

for your practice

You will be provided with countless templates, calculators, spreadsheets, systems, manuals and tools


We will answer the questions for things that "you don't know, that you don't know"

And much, much, much more...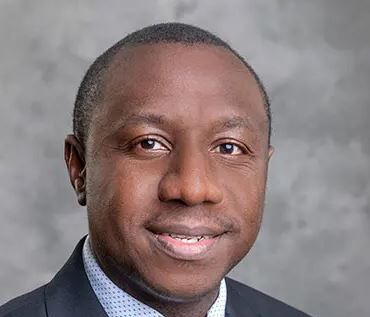 Course Testimonial:
"Start ups are tough with so many unknowns. Taking the practice launch CE was the best decision I made. It prevented me from making huge mistakes. Even after opening my practice I still review the modules. Honestly, I would have been completely lost without the course."
- Dr. Lawal Garuba, Owner of Sauk Trail Dental Care

Course Testimonial:
"I thought I had a pretty good grasp on the business aspects of dentistry; but Practice Launch is full of actionable pearls that will help you take hold of your overhead and analzye the decisions you make in dentistry every day. I highly recommend this course."
- Dr. Lance Swapp, Owner of Swapp Family Dentistry - Colorado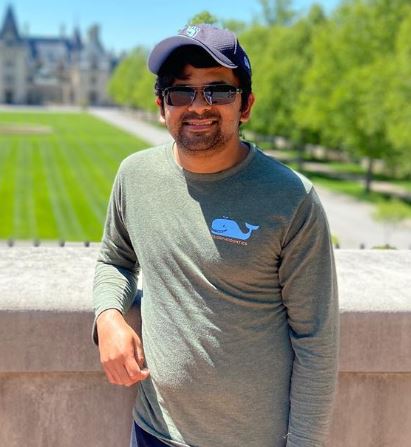 Course Testimonial:
"Would definitely recommend this course. I've already gone through the whole module and going through it a second time. Cost of the course will pale in comparison to what you learn to save yourself money in buying/starting a practice."
Vivek Thanawala, DDS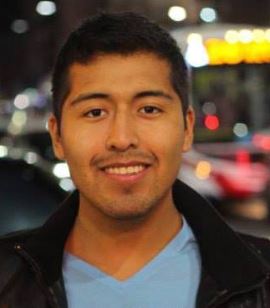 Course Testimonial:
"The material in the Practice Launch program was outstanding for me to have as a dental student. It taught me all the things about owning my own practice, which dental school did not. And left me knowing I had the tools to be a successful owner. I highly recommend Practice Launch to any dental student serious about getting into ownership."
- Alvaro Malaga, 4th Year Dental Student - University of Michigan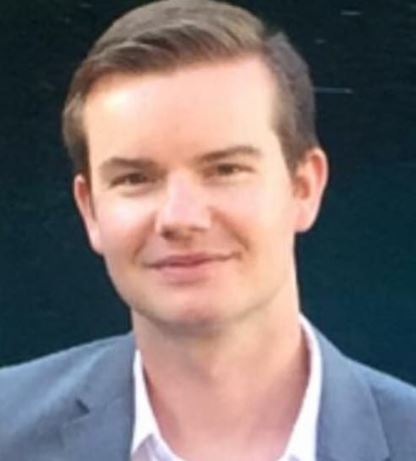 Course Testimonial:
"In dental school our professors told us with a chuckle, "You are just good enough not to kill anyone' as we graduated. the reality is school prepares you to cut teeth. With huge student debts we venture out naïvely trying to make the world a better place one smile at a time. Yes, it is true that we grow by making mistakes, but these mistakes are costly, further increasing stress that already lingers from the massive student and practice debt. I believe the solution is to find a mentor in the trenches doing real world dentistry. After coming across Dr. Webster's content and seeing that it is straight facts, strategies, and solutions I lost interest in the fluffy podcasts i used to listen to ---- I highly recommend you start off by joining the Facebook Group and visit practicebiopsy.com --- Then sign up for Practice Launch."

- Dr. Radovan Rudik - Owner of Mooselake Dental, Guelph, ON, Canada
Your Instructor

Hi, I'm DeAngelo Webster, DDS! Maybe you met me in my Daily Dental Business Vlogs on Facebook? Or maybe you met me from a post on DentalTown, read one of my blog posts on PracticeBiopsy.com, or heard about me from a friend?
My goal is simple: To contribute to the collective intelligence of the dental profession and to help other dentists get a little bit better every day. It is my passion to organize information in a useful way to help myself and other dentists to have better careers and lives.
My work has been featured in various dental blogs, podcasts, and dental magazines and I have been a recurring guest speaker for multiple dental schools around the country.
I started up my dental practice just months out of dental school - and have been in the game ever since :)
-DeAngelo S. Webster, DDS
Frequently Asked Questions
Do I Get any CE Credits for Taking this Class?
Yes, Practice Launch is an approved PACE AGD continuing education course. You will recieve 22 CE credits for completing the course. 22 Credits is more than the yearly requirement in most states in the USA.
Is This Program Right for Me?
If you already own your own practice -- this program is not really for you. If you are a dental student, dental resident, or employee dentist who wants to be a successful 1st time owner, this is the ideal course for you. Practice Launch is ideal if you want to START UP or if you want to PURCHASE your first practice. If you still have questions regarding if the program is right for you; send me an e-mail at
[email protected]
Do I actually get to work one-on-one with Dr. Webster?
Yes, Dr. Webster is available via email, phone, and text to assist with, mentor, and discuss the things that are most important to you during this process.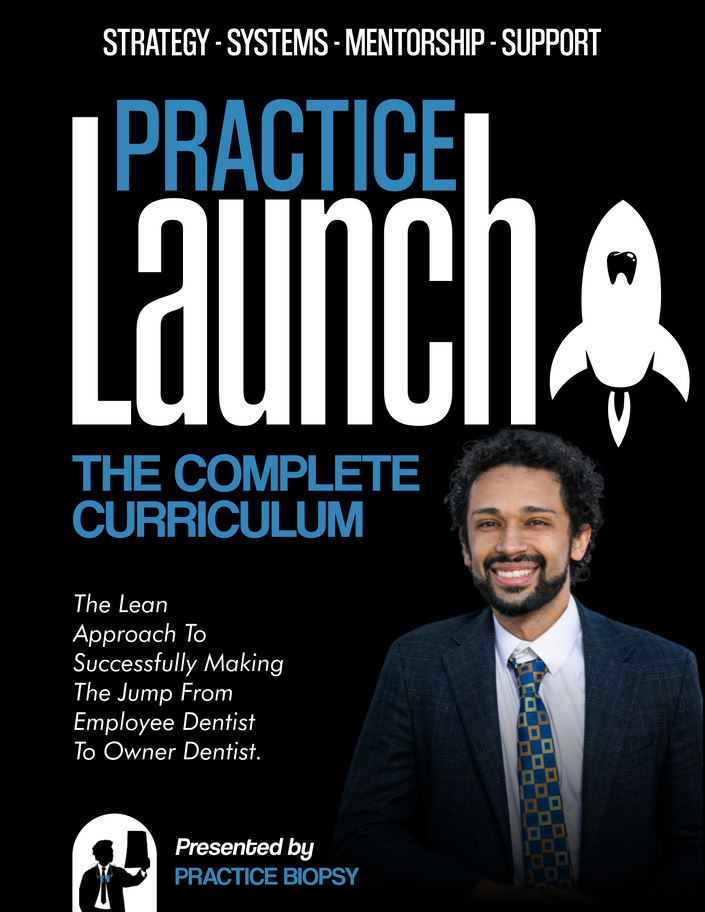 Still have questions or want more information about Practice Launch? Email inquires to [email protected]